Like us or follow our profile for the latest content! We like cool people like you.
Preseem
6 days ago
3 days ago
It's (almost) time to announce the grand prize winner of #WISPGiveAway 2018! Watch out for more info soon. https://t.co/xRxY2VFYAJ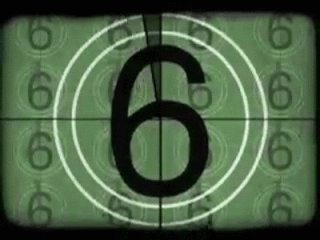 4 days ago
We can't thank you enough!
Watch out for all the giveaways in your inbox in the days to come.
And, the grand prize draw is tomorrow. All the best. #WISPGiveAway https://t.co/2p0VLQSMYG https://t.co/l5bB1s6r5u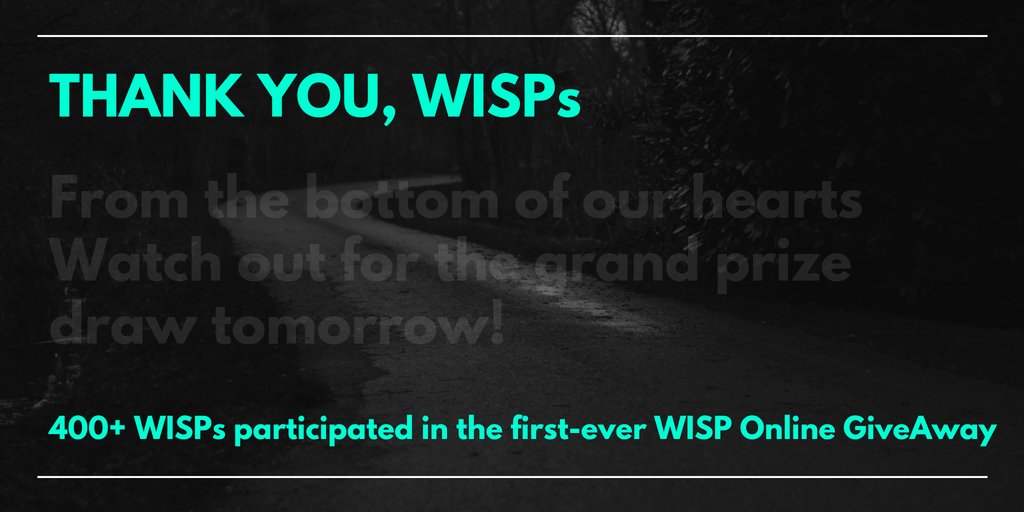 4 days ago
As the coordinating sponsor for #WISPGiveAway, we'd like to thank all our amazing partners - @WispUniversity, @ArgoContact, #RitaliaFunding, @PingMarketingTM, @sonarsoftware @DoubleRadius for their support and cool giveaways! This wouldn't have been possible without all of you. https://t.co/837jOWHWWF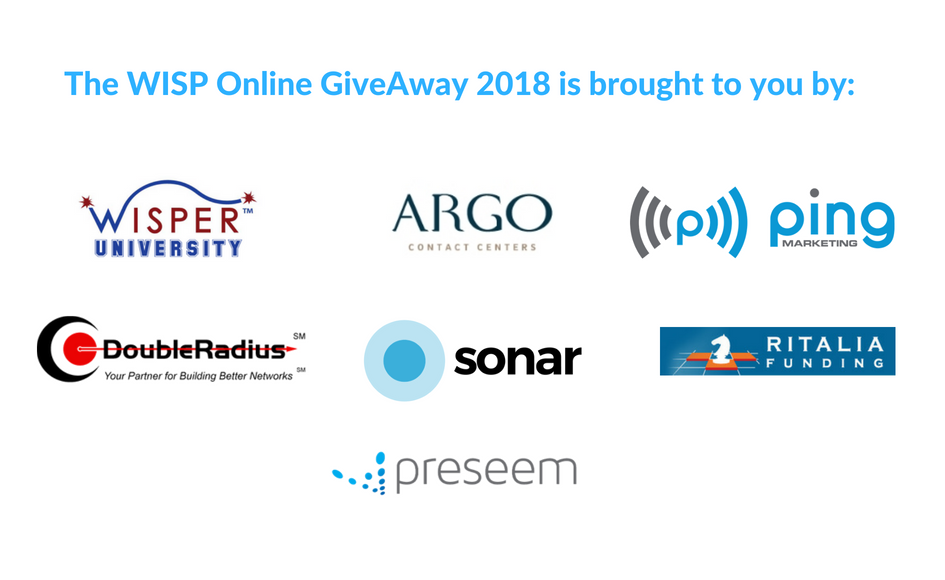 5 days ago
Thank you for an amazing response to #WISPGiveAway 2018! The registration window is officially closed now. If you signed up, you'll get your giveaways via email in the next couple of days. And, don't forget to watch out for the grand prize winner declaration on June 15th! https://t.co/P3Nj1ttkjR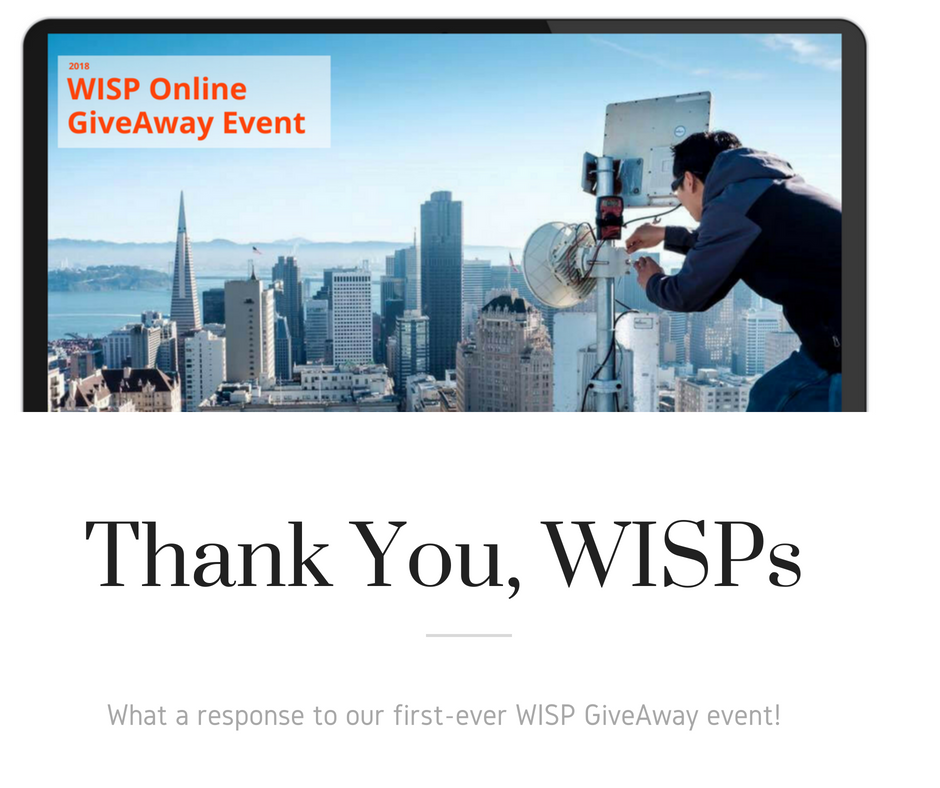 6 days ago
@DoubleRadius is the proud sponsor of Day 7 (Final Day) for #WISPGiveAway 2018 and they're offering a sweet $10 off coupon for #WISPs. Learn more here https://t.co/5b2pmE9rot and sign up (if you haven't). #FixedWireless https://t.co/W4CQ7VDcpQ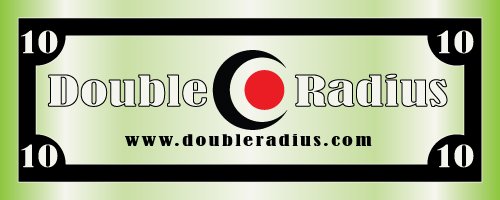 6 days ago
Find out who's sponsoring Day 7 (final day) of the #WISPGiveAway here https://t.co/5b2pmE9rot If you haven't, PLEASE sign up asap. Registration window closes in less than 12 hours! https://t.co/Yv3V0O4hJi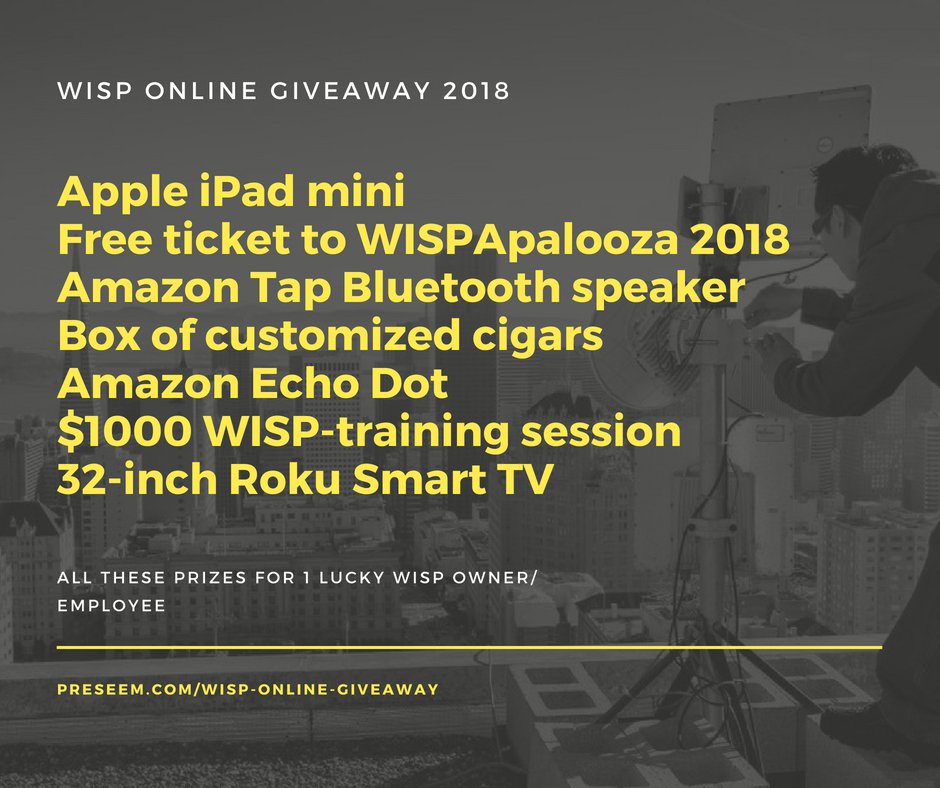 Subscriber QoE Monitoring
Understand the real Quality of Experience (QoE) delivered by your network down to towers, access points and subscribers with real-time analytics and graphical summaries. By focusing on QoE, WISPs can ensure that they have happy customers thereby reducing churn and support costs.
QoE Optimized Plan Enforcement
Use Preseem's Advanced Queue Management (AQM) techniques to enforce bandwidth plans and manage high-bandwidth applications like Netflix in a manner that improves the subscriber experience but doesn't add operational complexity. This reduces the dreaded 'my Internet is slow' support calls.
Book a call, or send us a message